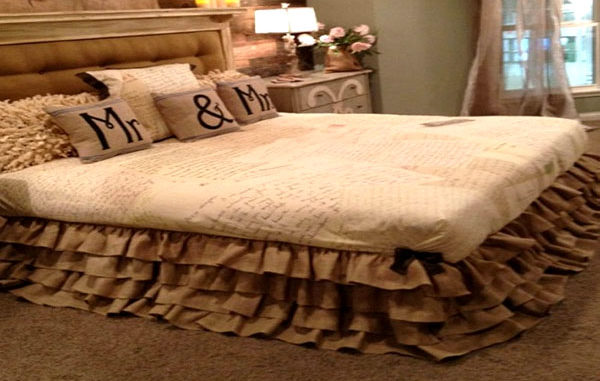 Jute is an amazing natural golden fiber due to its shiny golden colour and financial value. It is incredibly sustainable, affordable and eco-friendly. Jute fibres are obtained from the skin of jute plant. It is the second best plant based source of fibre behind cotton. It is very strong and durable having exceptional insulating properties and high versatility.  The most common jute uses is in the production of hessian and burlap. Jute uses is becoming very popular in our daily life. It has many applications. Jute is eco-friendly and completely safe for the environment.  As eco-friendly product do not harm the environment whether in their production, use or disposal, uses of jute in daily life are becoming very popular.
Jute uses in daily life create gorgeously comfortable living spaces without fuss or clutter. Designers recognised jute fabric and gave a new hope to interior designing. When we talk about other jute products, everybody starts to like it too.
Uses of jute furnishings have many advantages as a home textile either replacing synthetic materials or blending with it. Jute fabrics sound and heat insulation, low thermal conduction and anti-static properties make it a good choice for home décor naturally.
Jute Uses in Curtains

If
you are looking for something casual in curtains, jute curtains would be great. It gives you the rustic accent in your window curtains and eco-friendly. Jute curtains are probably the most inexpensive way to decorate your window Jute curtains add great texture and colour to the window. If gives the overall room the light and airy feeling. It will look absolutely beautiful in your house.
Jute Uses in Sofa
Sofa sets are one of the most luxuries element of interior decorating. And it makes the living space perfect. Choosing soda sets is not an easy job. It depends on individuals' budget, taste and décor of the place. Sofa made out of jute fabrics express the sense of royalty. If gives you the comfort and luxury. As we know that jute made products comes with numerous benefits. J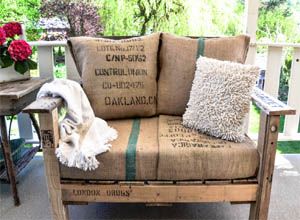 ute made sofa generally do not get tear easily and get stretch due to their strong and durable nature. Jute sofas are
widely appreciated among the interior designer. It looks very attractive, eco-friendly and having a blend of traditional and contemporary design. It has
got high tensile strength. Jute sofa sets areavailable in a wide range of colours including prints and patterns.
Jute Uses in Lamps
We never thought that there will come a time that we are going to use jute to make jute lamps. The construction and natural colour of jute will perfectly fit any ec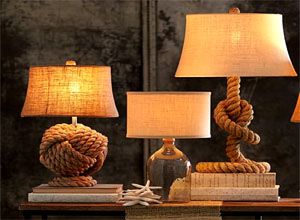 o-friendly house. Jute lamps give a beautiful look and it is in high demand nowadays. It will enhance your table with incandescent jute table lamp wrapped in natural jute. Make jute lampshade at home and it's super easy. You simply need jute thread/string, glue and a lamp shade. Decorate your personal room, study table, halls also you can use it for wedding decoration.
Jute Uses in Rugs
What separates natural jute rugs with others on the market is that designers and manufacturers seek the earth's resources to produce healthy, eco-friendly and recycled materials in the preparation for rug making. Jute fibre from the jute plants all features in the making of natural ju
te rugs.  Jute fibres that provide homeowners with equally high quality to man-made materials that are used on more recent rug productions. What makes these even more special is that traditional and ancient methods have continued to be carried out when making these marvellous creations.
Jute rugs are great if you wish to incorporate a rug that is sturdy, reliable and looking to be introduced into a high trafficked area. By using jute fibre, jute rugs will perform extremely well and would be the ideal selection if you are looking to install one into your kitchen. It isn't just the hard wearing nature of this jute fibre that is so impressive. Natural earthy shades and light beige palettes make up beautiful natural colouring without the need for interference with man-made dyes. These natural jute colours can help neutralise and install a clean crisp atmosphere to your rooms.
Jute Uses in Pillows and Cushions
The charm of jute now also effect on pillows and cushions market. Jute fabrics are used in making pillows and cushions by the designers with slogans, artworks and different characters. One of the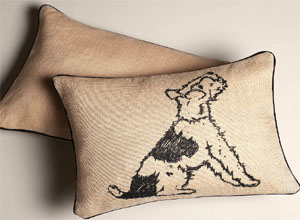 famous jute pillows is called Kiliam. This is famous for their design and durability. They are tightly and securely knotted to make beautiful designs. You can brighten up your home with eco-friendly cushion. They are very stylish ad environment-friendly. Jute made cushions will complement most homes but it will look well on a leather sofa.
Jute Bags
You have probably seen personalised jute bag all over the place especially on the arms of young celebrity. They are completely outstanding and stylish. Not to mention that there are thousands of fashion lover all over the world taking the jute bag as their personal collection.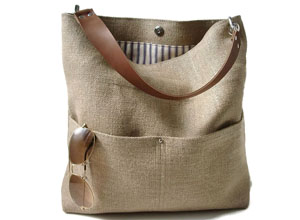 These jute bags is so unique and so special that it captures the hearts and minds of everyone. You can design your own bag just the way you want. You can also create your own character that will perfectly match your personality.
Artists from the different bag supplier will hand print the jute bag just like you when you supply them your picture. They will add glitter, colour and crystal elements to create a completely unique bag just for you. Each jute bag will be hand crafted and painted with a fully trained artist. They will offer you a range of eco-friendly bags in different size and shape. I am sure you will want them to use every day.
Jute Uses in Clothes
Jute fibres woven into the hessian fabric. It  is known for its rough texture and popular for some fashion designers. They incorporated the hessian with a great success. Jute fabrics typically covered with other materials to make it comfortable to skin. This jute fabrics are getting popular in everyday life. Designers started to appreciate its unique aesthetic and making clothes for special occasions. Jute is good for making casual wear which gives a rustic look. These clothes are affordable to make and is eco-friendly.
Jute Uses in Hammock

If you want to have an eco-friendly and healthy sleep in your Hammock, you should use jute made Hammock. Hammock made by jute are very co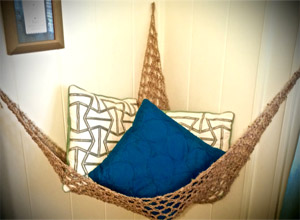 mfortable and simple to hang. Hand woven jute made hammock is perfect for summer holiday under the sun knowing you made a difference.
Jute Uses in  Shoes

You probably own one pair of eco-friendly shoes without knowing it. Now a day's footwear industry are making more and more eco-friendly shoes and it's growing at a steady pace. As we can see there are massive benefits of natural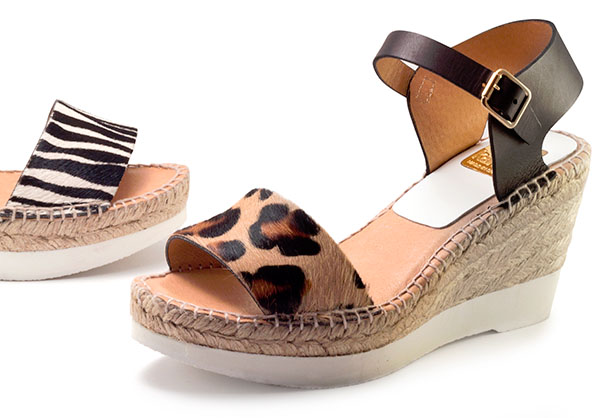 shoes, shoe manufacturer are designing shoes with jute fabrics. Espadrilles shoes in the market are one of them made of jute fabrics. Its popularity is growing as it is best for the warm summer holidays. Espadrilles shoes  keep your feet cool.  It also increases the levels of air circulation are also excellent for promoting healthy feet.
Jute Uses in Table Runner
You can make an impression at the dining table with stunning jute table runner. Hessian fabric made ou
t of jute is perfect for country rustic weddings. When you place jute table runner over standard white linen cloths to add the rustic touch to your wedding table, it looks gorgeous. This is super easy to craft. You can easily make plain and simple or you can make it look beautiful when you craft the table runner edged with lace. You can also make a personalised wedding or Christmas table runner with the hessian fabric.
Jute Uses in Storage Baskets
Hand-woven natural jute storage baskets are ideal for all living areas including bathroom, bedroom and living room. The natural jute fibre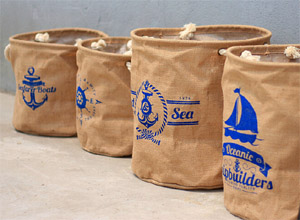 spun to make these storage baskets are strong and durable. This is very suitable for a multitude of uses around the home. You can also use it for storing kindling by the fireplace or use for the potted plant.  It's a great eco product.
Jute Uses in  Crafts and other Products for Decorating Home
Jute fibre is used to create beautiful unique gifts.  Home decorative items made of jute can make your home attractive and eco- friendly. They offer a nautical, rural, rustic charm besides it being organic as well that makes us want to use it in our homes in less obvious ways. It is an inexpensive fabric to buy, and its ability to adapt easily to our daily life really lends itself to some truly incredible and inspiring DIY projects.